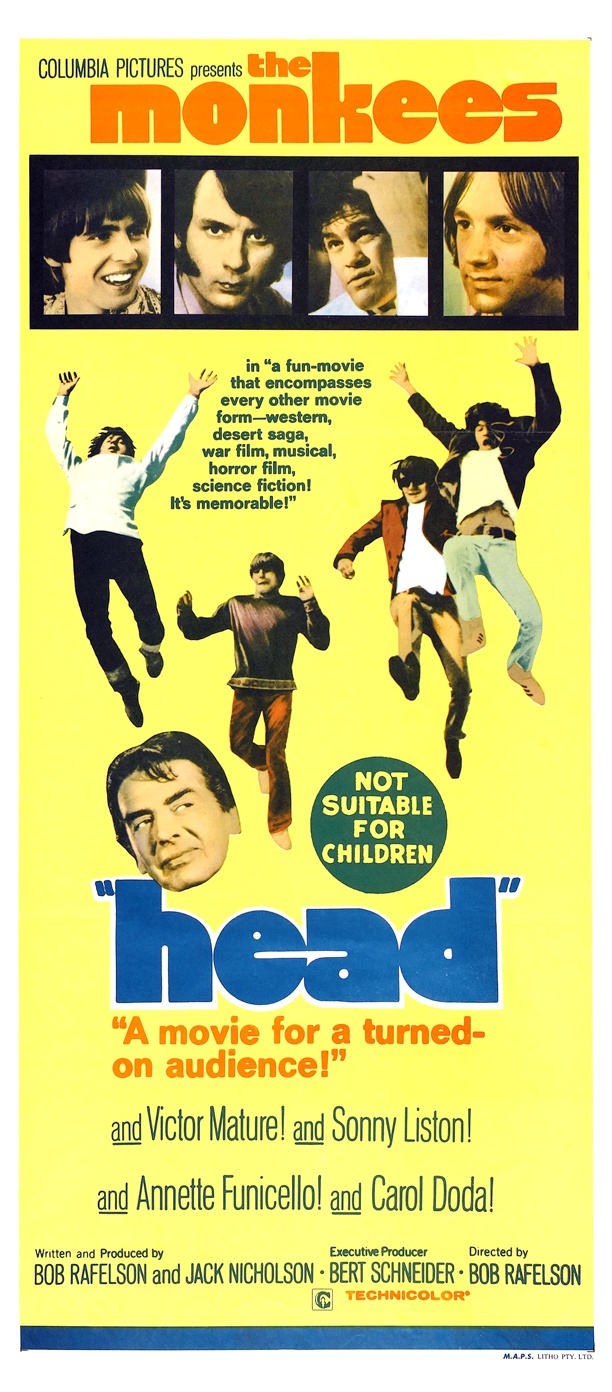 Sydney Herald, 11 May 1969
Australian Daybill. Victor Mature finally gets his photo on a
Head
poster.
Head opened at The Forum cinema, Melbourne on 25 April 1969 for a two-week run, where it played as a double-bill with the Columbia Pictures film Young Americans (1967), a documentary about a young show-choir on tour.
Melbourne newspaper The Age reviewed the feature presentation generally unenthusiastically on the 24th, suggesting that if you missed the TV show (which had recently finished airing on HSV-7) then 'this should be your chance for a good long yell-and-scream session.' Ironically, the sort of fans who might have been inclined to do so may not have actually been able to gain admittance to the cinema for much longer.
Note that in April 1969, the listings ad (and indeed the poster above) simply proclaims Head 'Not Suitable For Children'. Meanwhile, a listing in the Sydney Herald for 11 May 1969 rates its showings (at the 'Capitol and suburbs') as 'A'.

However, by the time of the listing on the right (from
The Age
, May 19 1969, announcing a short run at the Rapallo cinema in Russell Street, Melbourne), it carries a pretty non-negotiable 'X' rating - thus presumably barring anyone under the age of 18 from attending (and making the inclusion of 'Color cartoons' on the bill somewhat ironic). No supporting feature is listed but the Columbia Pictures film
The Wrecking Crew
(1969) starring Dean Martin and Sharon Tate was showing in the evening so it's possible that both films were part of the same distribution deal.
In 1986, Sydney, Australia, embarked on something of a Head revival. On 29 October, Walker Street Theatre offered it up as part of a cult double bill alongside Easy Rider, while on 31 October the New Mandarin cinema presented a one-off showing of Head alone. One must presume that these showings were deemed pretty successful since on December 26 the New Mandarin began an 'Exclusive 3 week season' of Head.
The latter showings were rated 'PG'.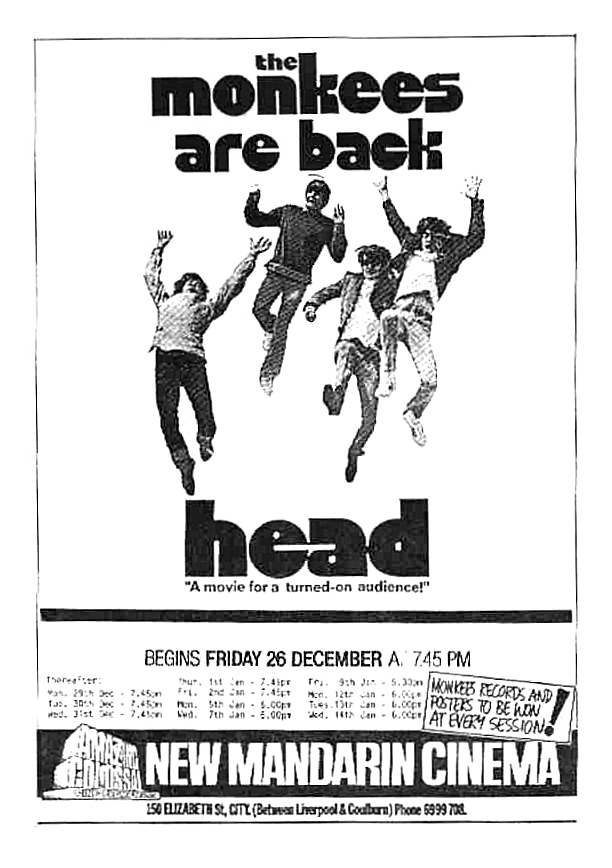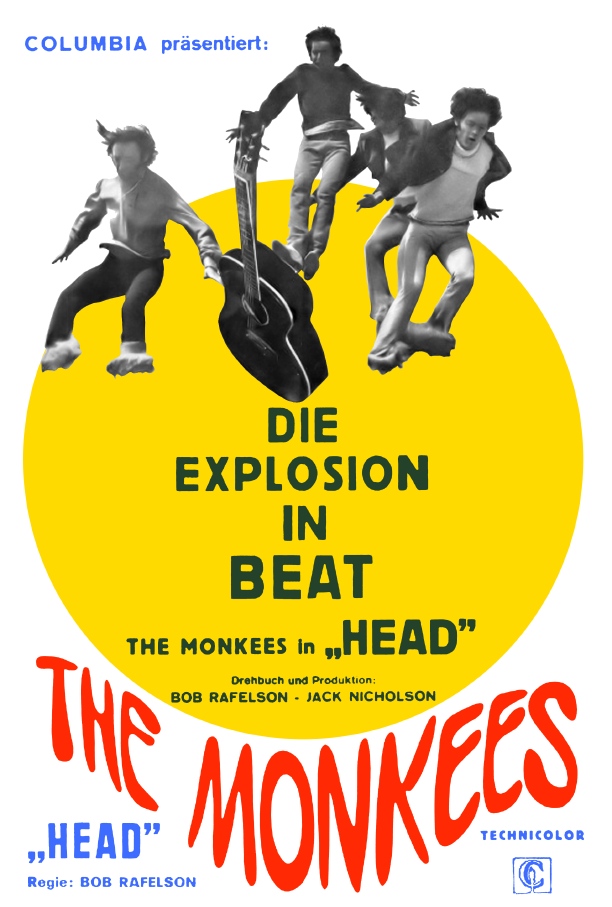 The Monkees - Head - Hype