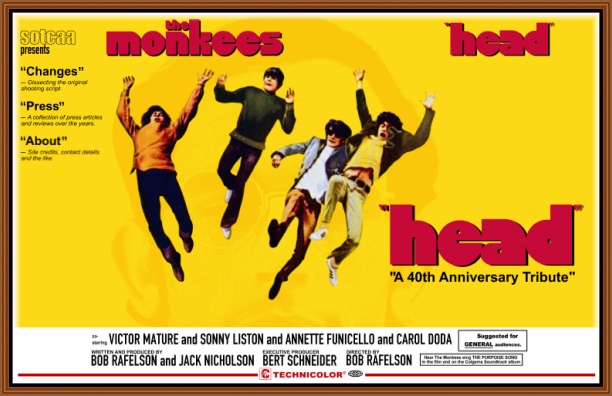 "For the kids, it's a fantasy..." / "For the adults, it's real..."
For this update, we can take time out to delight you with the following:
'Changes': Our dissection of the original shooting script now covers the 'studio canteen', 'boxing match', 'verite' and 'As We Go Along' scenes, as ever with copious notes, speculation, fresh screengrabs from the Criterion DVD and production photos to illustrate any missing scenes or paint some visual background to the production generally. Extra pics/media have been added to the preceding pages too, so skim through at your leisure.
'Hype': A nice serious look at how the film was originally marketed. Includes complete scans of the original Columbia Pictures Pressbook for you to have a giggle at. Remember - your 'Head' is our business...
'Press': Archival previews, reviews and retrospectives.
More to come, sooner rather than later. As ever, we welcome any fresh information, corrections or general feedback.
Hope you enjoy it,
SOTCAA
March 2013
xx